How to remove Add-On Modules from a company
Best practice to remove a paid add-ons like Full Disk Encryption, EDR, Patch Management etc. would be to uninstall the add-on via re-configuring the endpoint followed by removing the feature from the company.
Follow THIS LINK on how to reconfigure a client.
=> In Step 5 you would select REMOVE and carry on with the rest.
Once the add-on is removed from the endpoint, you have to remove the feature from the Company.
In the main menu on the left-hand side click on Companies.
Select the company in question and open it up.
Remove the check mark from the features you just uninstalled from the clients.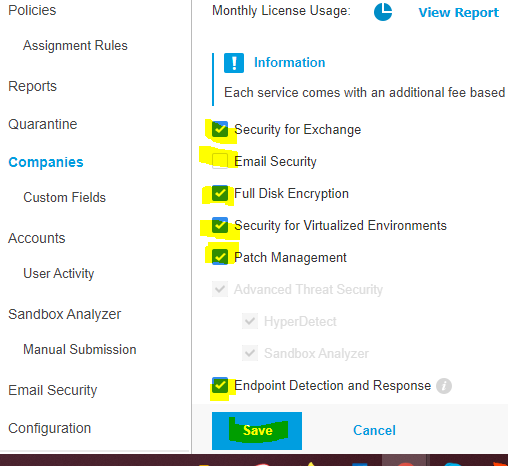 Select Save at the bottom.