Value Added distributor
for it security soLutions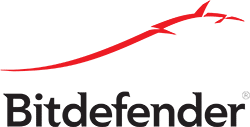 Layered Endpoint Security for physical, virtual and cloud environments. Advanced threat protection with patented machine learning, firewall, device- and application control, web content filtering, MS Exchange protection, encryption and patch management. Available for Managed Service Providers as multi-tenant cloud solution.

Unified endpoint management delivers IT and security leaders the technology needed to manage and secure smartphones, tablets, laptops, desktops, wearables, and the Internet of Things (IoT). With Watson™, MaaS360 is the only platform that delivers an AI approach to UEM to enable endpoints, end users, and everything in between — including apps, content, and data.
Contronex, Inc. specializes in the distribution of IT security software solutions to resellers and managed service providers in the United States and Canada.  We have developed our unique SecureValue Partner Program to make it easier for you to purchase the products your clients' need, without all of the hassle that you have come to expect from an IT distributor.
If your company is looking for IT security products, we are here to help.  Utilizing our partner network, we will help you get connected with a local reseller that can assist you in getting the right products to meet your needs.  If we don't have a partner in your area, our experienced team members will help you do a needs analysis and ensure you are getting the solution that is best for your company.
Living completely out of the Google bubble may not be possible, but slashing the amount of data this company collects on you is certainly achievable. Even better, you won't have to go completely offline or live in a cave to do it. We don't need Google …
read more
Our commitment is quite unique and entwines three simple concepts:
Integrity, Reliability and Commitment to service