BUSINESS GOES MOBILE. SECURE IT.
"Our network is demonstrably better protected.  We solved our BYOD problems and we can count on great support via 24x7x365 phone and email" – Raymond Bernaert, IT Administrator
Free 60-Day Trial
MDM White Paper What is MDM?
Mobile Device Management (MDM) puts you and your IT managers back in charge of the organizations mobile device landscape. With a range of smart, centralized functions, including anti-malware and antitheft protection, a good MDM setup enables your business to manage your iOS and Android mobile devices effectively and securely.
Why You Should Care About MDM
Cyberattacks are on the rise.  Smartphones, tablets and other mobile devices, which often have little protection, offer an easy entry point to hackers.  Gartner says 75 percent of mobile security breaches will be the result of mobile application misconfiguration.  "Rooted" or "Jailbroken" devices are most vulnerable.  When a mobile device is infected, it has the potential to compromise the entire organization.  Sensitive data, including your customers, can be breached.
BYOD (Bring Your Own Device) scenarios, with hybrid business and private use, present increased exposure to malware attack.  It's important to keep devices secure without restricting users
Every year, 70 million smartphones are lost, and only 7 percent of owners ever get their phone back.  How do you keep your business safe when devices are lost or stolen so frequently?
MOBILE ANTI-MALWARE Protect employees mobile devices the same as laptops and workstations. On demand and real-time scanning of emails, documents and websites avoid infection
CONTROL ACCESS To mobile apps, webcams, media content and business contacts. Restrict Wi-Fi access and block rooted (jailbroken) devices. Enforce use of passcode.
STAY IN CONTROL WITH A CENTRAL DASHBOARD Centralized management, configuration, monitoring and reporting through assignment of security profiles.
EMERGENCY ACTIONS Remotely locate, lock and wipe data from lost or stolen devices.
View Customer Case Studies
How G DATA's excellent malware detection rates help schools in the Netherlands keep their networks secure when pupils use their own mobile devices.
Download the ROC case study (PDF)
Manage your iOS and Android mobile devices effectively and securely with our 60 day free trial

Mobile Device Management (MDM) for iOS and Android

Exchange plugin works without Virus Scanning API (VSAPI)

USB KEYBOARD GUARD now integrated into G DATA business software

BankGuard update – advanced protection for online banking and shopping

AntiSpam for Exchange – centrally managed within your infrastructure

Policy Manager – Device Control, App Control, Browser Filter & Security

Virus Bulletin Oct 2014 – Feb 2015
"The certification sets presented no hurdle, and G DATA earns a VB100 award in its usual style."

AV Comparatives Oct 2014
"G DATA ANTIVIRUS BUSINESS uses a server-based console that is particularly easy to install, well-designed, and makes deployment and managing client software simple."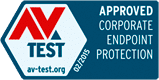 AV Test Feb 2015
"Protection against 0-day malware, including website and e-Mail attacks (Real-World Testing): G DATA 100%, industry average 95%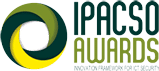 IPACSO – Award 2014
"G DATA is the most innovative company of 2014 in the IT Security sector"
G DATA is a 30 year pioneer of IT security solutions.  G DATA provides high quality, comprehensive and cost-effective solutions for companies of all sizes.
WHY CHOOSE G DATA?
Always there for you G DATA customer support is available 24/7/365, with support teams and the G DATA SecurityLab working hand-in-hand at the same location Independent tests prove that G DATA IT security solutions provide best attack detection rates for effectively combating Trojans, malware and even unknown viruses 30 years of experience working for you G DATA developed the world's first antivirus software, and we have remained pioneers in innovation for IT security ever since Award-winning innovation G DATA won the IPACSO EU Research Institute award as the "Most innovative Cyber Security Company" in 2014 IT Security made in Germany A dedicated team of IT security experts monitor new cyber threats worldwide and develop solutions to proactively fight cyber crime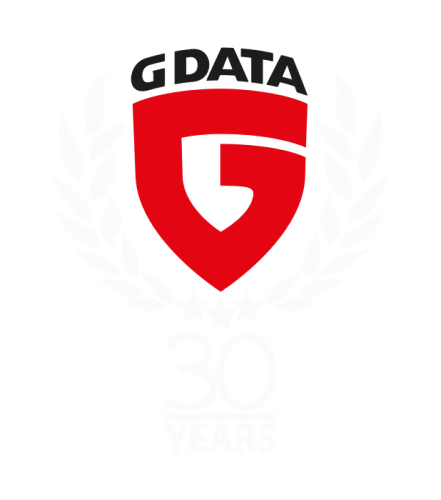 Have questions?
Our dedicated account manager team is always ready to help you with any questions that you might have.
Call (239) 649-7836 or you can send us an email.

Contronex is a 25 year distribution partner for world-class IT security solutions manufacturers. Integrity, reliability and commitment to service are our key attributes.  Our team provides value to our customers with highly trained specialists and responsive service professionals.  Contact us today to discuss how we can safeguard your data.